YOUR FUTURE IN CREATIVE STRATEGY & PLANNING
16 WEEKS that'll transform YOU! – ALL ONLINE, NEXT TO YOUR JOB
For professionals who never stop learning. Developed and certified by the most awarded creative school in the world – Miami Ad School Europe!
The most universal creative strategy program out there - taught by some of the worlds most experienced, well-known Strategy Professionals as your mentors –
with attendees from around the world.
8 MENTORS
Within 4 months, next to your day job, you'll be armed with best practical tools and techniques from all areas of Strategy and Planning – all online, just 2 hrs of live sessions + 2 hrs self-paced learning per week.
16 WEEKS
Join a global group of top-notch Creative Professionals connected through Miami Ad School Europe's extensive alumni network – find your next career step or future creative partners that span the globe.

1 DIPLOMA
A Collaboration between
...some of the most outstanding leading professionals in the field of Strategy at:
&

Developed with and certified by Miami Ad School Europe &
Initiated by Achim Schauerte,Strategy Director AT Droga 5 London
YOU will be instructed by international strategy rockstars
Your first 4 mentors Are:

How your growth becomes our mission
How does it work?
16 weeks of curated & self-paced learning topics that deliver insider knowledge from the world of strategy. We will arm you with the most effective tools of the trade, reveal the best kept secrets of how to crack a brief regardless of who your client is, while completing assignments using these innovative methods whilst collaborating with other attendees.
What's it about?
Our carefully selected 8 modules are well-rounded topics that are designed to give you the edge with each one having its own hand-picked mentor to guide you through it all. We tackle some of the hardest things to plan for, as a brand or business...identify unique insights to help drive overall Effectiveness.
Who is this for?
We've designed this program from the ground-up for junior to mid-level Marketing Managers & Strategists as well as Account Planners and Media Buyers with a drive and ambition to expand their horizons. Are you ready to hone your existing skills as well as catapult your career in the process?
What's the deal?
Under the tutelage of some of the most accomplished experts and strategists from around the world, you will learn not only some best-in-class practices for your day job, but also the latest future-facing methodologies out there. You will finish strong with a certified Diploma in Creative Strategy and more inspiration than you know what to do with!
Become a Creative Strategist


in just 16 weeks (online)!!!

Unfolding steadily over 4 months you will participate in dozens of completely mind-blowing keynotes broadcasted live with Q&As afterwards, interact in discussion forums with select groups for project work as well as watch recorded sessions and review a ton of uploaded material. What more could you ask for?

Thank you!
Will be in touch with more info soon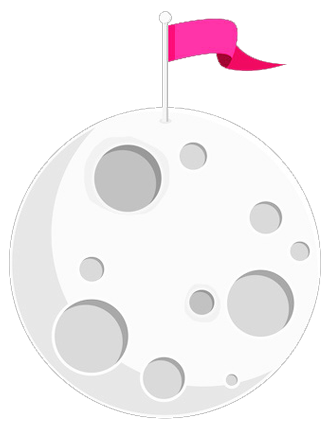 2hrs of live sessions+2hrs self-paced learning per week
One international Diploma
here's A Taste OF THE topics YOU'll WORK ON During this Diploma Program
What are Your modules?
Here are a few words from Experts who developed this international

Creative Strategy Diploma Program
Oscar Nicholson
Co-Founder & Director Of Innovation


"If you're a attendee, or even if you're a mentor, there is a lot to be excited about here."
Måns Tesch
Chief Strategy Officer – AMEa



"I really wish I did a Diploma like this when I was starting out in the industry!"
Achim Schauerte
Strategy Director


"The global aspect of this program is truly unique.
I don't think anything like this exists yet."